Grilled Hawaiian Gold Pineapple Burger with Honey Garlic BBQ Sauce
Prep and Cook Time: 30 minutes   |   Serves: 2
Prep and Cook Time: 30 minutes
Serves: 2

The grilled pineapple adds such a juicy sweetness to this epic burger—especially with the smokiness of the honey garlic BBQ sauce, piled high with crispy onions, all on a toasted sesame seed bun. Switch it up with a teriyaki or plum sauce. Nice with a side of crunchy taro chips or plantain chips.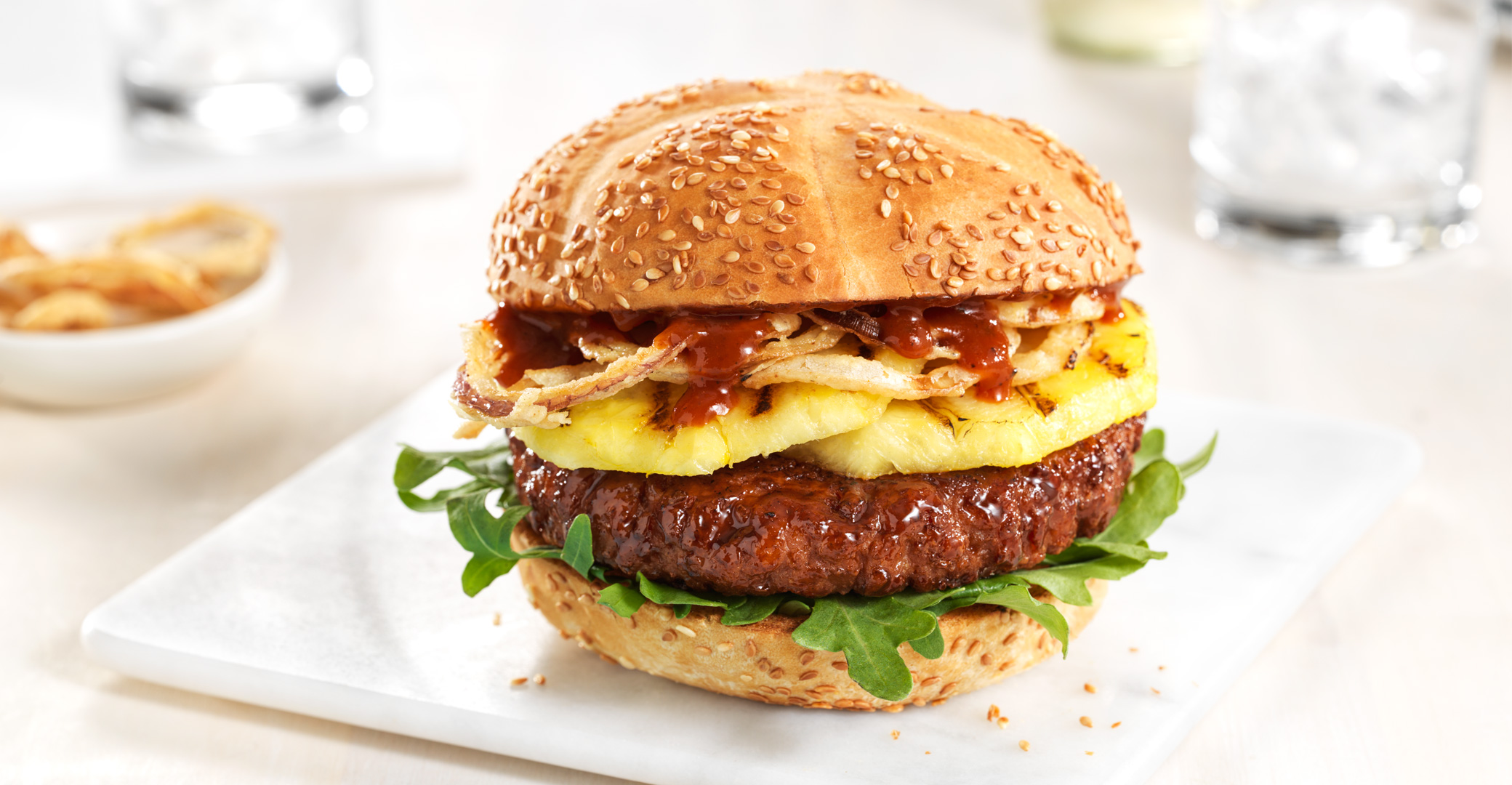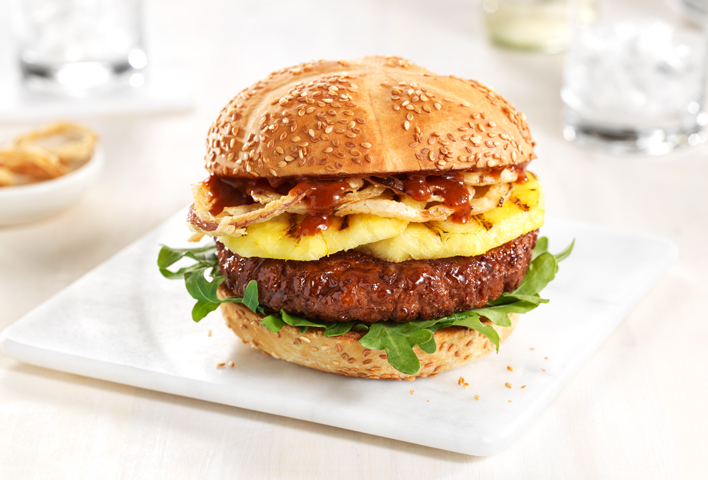 2 rings freshly cored Hawaiian Gold pineapple
2 sesame seed burger buns, lightly toasted
1/4 cup crispy fried onions (either homemade or store-bought)
1 cup baby arugula
2 Tbsp. honey garlic BBQ sauce
Heat a BBQ or grill pan over medium heat. When hot, add the pineapple slices and grill for 4 or 5 minutes per side until grill-marked and slightly caramelized. Cut the slices in half and set aside. Wipe down the grill to cook the burger patties.
Season the Lightlife® Burger patties with a little salt and pepper to taste. To prepare the burgers from the refrigerator, grill on medium heat for 4 to 5 minutes per side until they are evenly brown with a minimum internal temperature of 165°F. (To cook from frozen, add 1-2 minutes of cooking time per side).
To assemble the Hawaiian burgers, put a handful of baby arugula leaves on the toasted bottom buns, top each with a perfectly grilled burger and two cut slices each of grilled pineapple. Next, sprinkle on the crispy fried onions and drizzle with the honey garlic BBQ sauce. To serve, place the toasted sesame seed bun on top.
Made with Lightlife®
Plant-Based Burger