Plant-Based Meatballs With Zoodles
Cooking Time: 40 min   |   Serves: 4   |   Recipe Credit: Love and Lemons
Cooking Time: 40 min
Serves: 4
Recipe Credit: Love and Lemons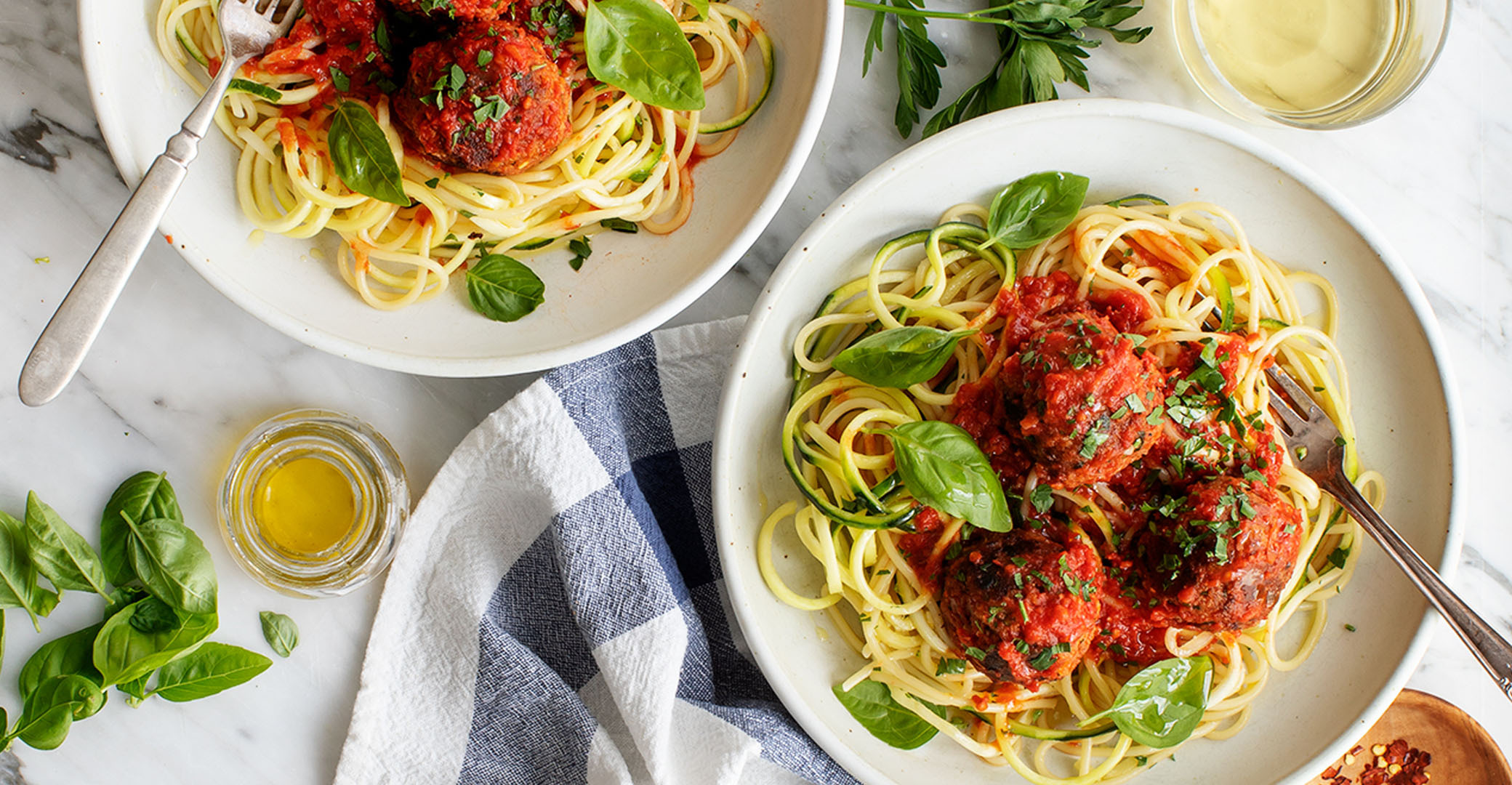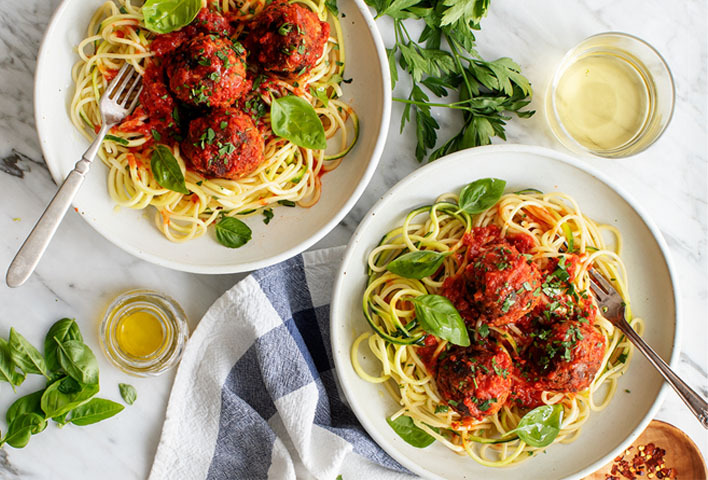 1/2 cup panko
3 garlic cloves, minced
1 teaspoon dried oregano
1 teaspoon smoked paprika
1/2 teaspoon red pepper flakes
1/2 teaspoon onion powder
1 tablespoon tamari
2 teaspoons tomato paste
1/4 cup minced parsley, more for garnish
1/4 teaspoon sea salt & pepper
Olive oil, for the pan
8 ounces spaghetti, cooked al dente
2 medium zucchini, spiralized
Marinara sauce
Fresh basil
In a medium bowl mix together the plant-based ground, panko, garlic, oregano, paprika, red pepper flakes, onion powder, tamari, tomato paste, parsley, salt, and pepper. Form into golf ball-sized balls.
Heat a skillet to medium and lightly coat with oil. Cook 7 to 9 minutes, turning every minute until all sides are browned and cooked.
Mix the spaghetti and zucchini noodles and portion into 4 bowls. Top with 2-3 meatballs per bowl, generous scoops of marinara, parsley, basil, and drizzles of olive oil. Season to taste with more salt and pepper, and serve.
Made with Lightlife®
Plant-Based Ground