Prep and Cook Time: 30 minutes   |   Serves: 2
Prep and Cook Time: 30 minutes
Serves: 2

All the classics on one great plant-based burger—crisp green leaf lettuce, juicy tomato, and onion on a toasted brioche bun with cheddar-style slice, plant-based mayo and a bold and spicy mustard. Want to add pickles and ketchup? Why not?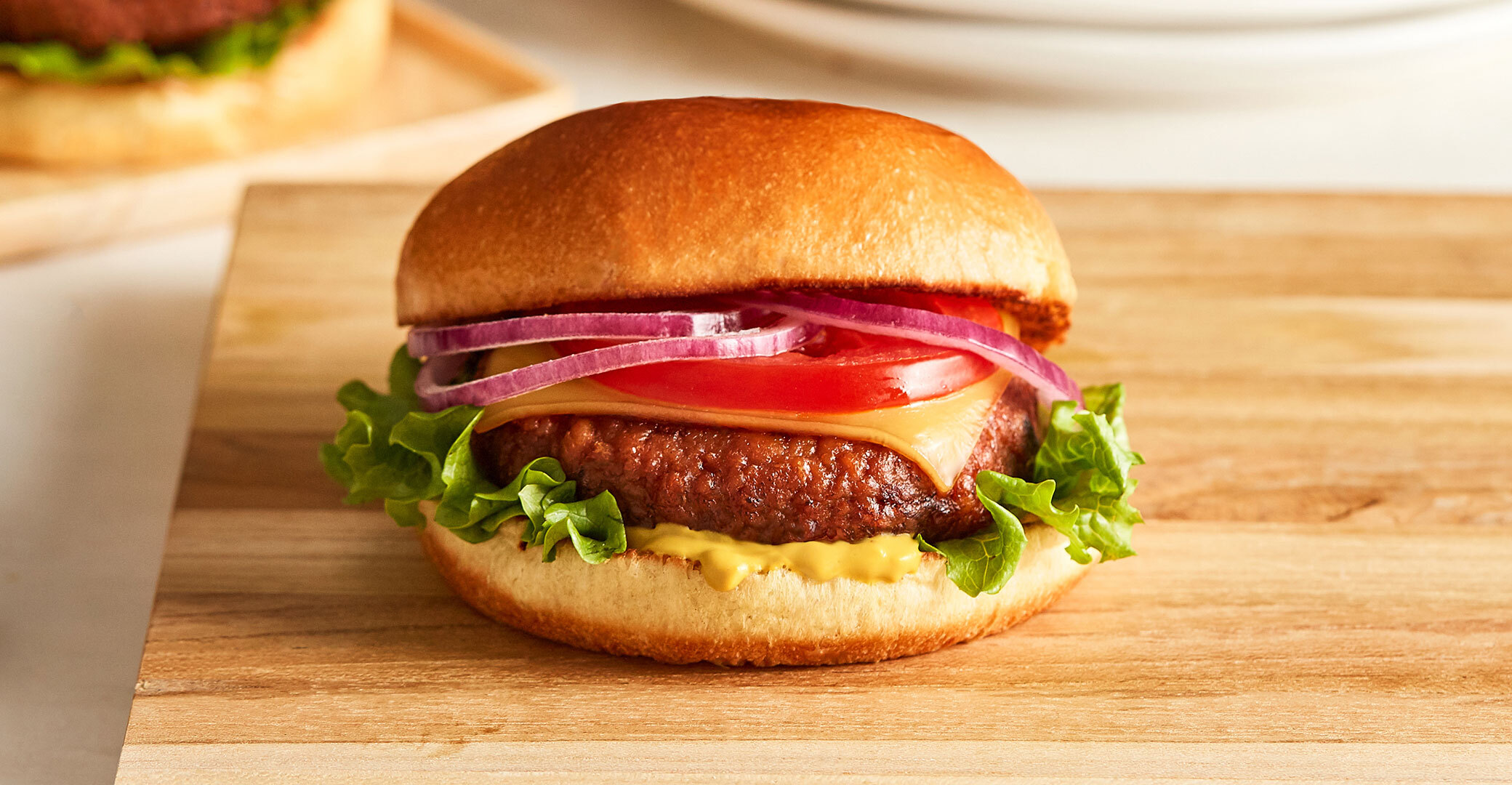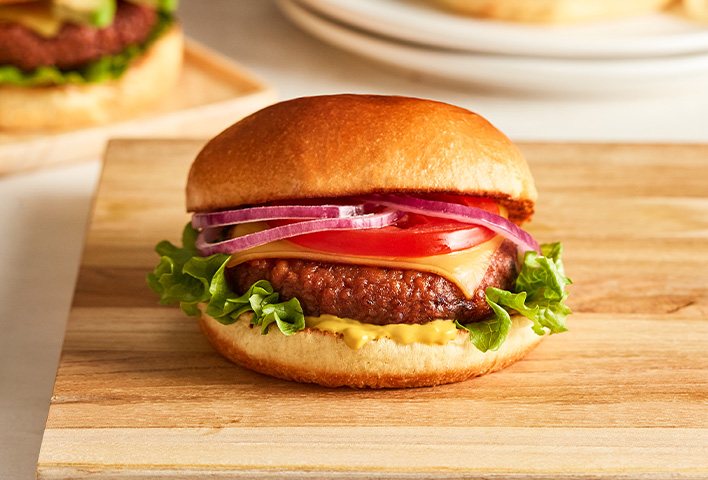 1 tsp. vegetable oil
2 brioche burger buns, lightly toasted
2 tsp. bold and spicy mustard
2 tsp. egg-free mayo
2 leaves curly green leaf lettuce
2 dairy-free cheddar flavor slices
1 ripe, red tomato, thinly sliced
2 red onion, thinly sliced, separated into rings
Season the Lightlife® Burger patties with a little salt and pepper to taste.
To prepare the burgers from the refrigerator, either BBQ or panfry. Fire up the grill to medium heat (or heat the vegetable oil in a large non-stick skillet over medium heat). Cook the burgers for 4 to 5 minutes per side until they are evenly brown with a minimum internal temperature of 165ºF. (To cook from frozen, add 1-2 minutes of cooking time per side).
To assemble the classic burgers, slather the toasted bottom brioche buns with bold and spicy mustard and the top buns with the egg-free mayo. Place a leaf of curly green lettuce on each bottom bun and nestle on a perfectly grilled burger.
Layer each burger with a dairy-free cheddar slice, two slices of red tomatoes and 3 or 4 red onion rings. To serve, place the brioche bun on top.
Made with Lightlife®
Plant-Based Burger